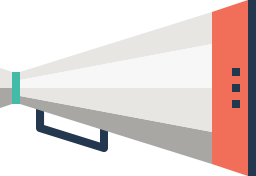 Brand Executive – Van Demon
Brand Executive – Van Demon
About the role
As our Brand Executive, you'll have the opportunity to take real ownership over the future performance and direction of the Van Demon brand.
Van Demon is a leading online destination for van owners and van enthusiasts, covering everything from roof racks to van windows, floor mats and styling accessories. Now we need someone who can take the brand to the next level – someone who will be able to spot the next big thing in the van and camper industry and who can come up with innovative ideas on how we can communicate with our customers and build a community around the brand.
From defining product ranges to making the content better than anyone else's in the market, this is a broad and exciting role for anyone with an interest in vans and cars.
What will you be doing?
Driving the performance of product categories, such as van conversion and styling accessories
Identifying and acting on opportunities for growth, whether that be through improving content on our websites, launching new products, running events or designing new packaging – to name but a few of the projects you could be managing
Creating and identifying industry trends, making sure we continue to beat the competition
Working with teams from across the business, including Customer Services, Buying and Logistics, to make sure they are all aligned in making our brands the best they can possibly be
What we're looking for:
Someone who lives and breathes all things automotive – this is an essential
You should be curious when it comes to testing things – if you think something could work, give it a go
We want you to always be coming up with new ideas to grow the brand, bringing creativity as well as the ability to prioritise and deliver key projects
Someone who can think commercially – ultimately our brands need to be driving results, and you need to understand how you can monitor and impact performance
A good communicator who can build strong relationships internally and externally
Above all, someone who is enthusiastic, dynamic and not afraid to get stuck in
Date Posted
20th May 2021