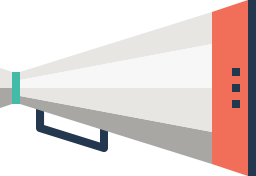 Brand Manager
Brand Manager
About the role
Fanatical about 4x4s? Crazy about chrome styling?
We're looking for a creative and strategically minded petrol head to drive forward the strategy of two of our retail brands, including our flagship Van Demon brand. The Brand Manager will be responsible for overall brand identity, strategy and performance, covering everything from the product portfolio to brand 'look and feel'. Working alongside our Product, Marketing, eCommerce and Customer Services teams, you will become the brand guardian, ensuring the wider business adheres to brand guidelines and that our ambitious growth plans for each brand are being achieved.
Responsibilities
Devise and communicate a clear brand vision, identity and guidelines in line with business strategy
Ensure Marketing, eCommerce, Product and Customer Services teams adhere to brand guidelines
Provide regular analysis and reports on overall brand performance
Identify new trends and opportunities in the market for continuous brand development, ensuring we continue to beat the competition
Manage brand projects, such as new market entry and sales channel expansion
Required skills
3-5 years' experience in a similar brand marketing role, ideally within the automotive industry
A genuine interest in the automotive industry
Experience of conducting in-depth market research, creating customer profiles and developing brand guidelines
A balance of creativity and commercial awareness, with the ability to make data-driven decisions
Here's the specifics
Hours: 37.5 hours per week (08:00-16:00 Monday to Friday)
Holidays: 20 days plus bank holidays
Start Date: ASAP
As we expand, there is ample opportunity to develop this role to suit best your skills and interests. If you are driven, innovative and mad about motors with 3-5 years in a similar brand marketing role, we would love to hear from you.
Date Posted
18th January 2019