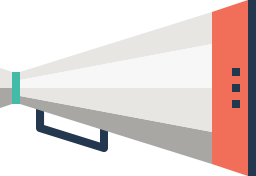 UX Designer
UX Designer
About the role
As our UX Designer, you'll have the opportunity to lead projects that are core to the business's strategy. You'll play a key part in designing and launching new eCommerce sites, and optimising the performance of existing ones. You'll get to work in a variety of industries, from automotive to FMCG, and will be delivering projects for our own brands as well as for clients. You will champion exceptional customer experience and design in everything you do, bringing a creative yet commercial eye to the role.
What will you be doing?
Designing new eCommerce stores on Shopify and helping to migrate stores from other platforms
Constantly looking to improve the customer experience, with a strong focus on testing and performance analysis
Working with our Brand team to ensure that our websites reflect brand guidelines and strategy
Ensuring we stay ahead of the game when it comes to UX design, delivering the best possible experience to our customers and achieving optimal conversion rates
What are we looking for?
An expert in creating exceptional customer experiences
You should know relevant design tools such as Sketch, Figma and the full Adobe Suite like the back of your hand
Hands-on experience in Shopify build projects is essential, from the planning stage all the way through to delivery and ongoing maintenance/ optimisation
A basic knowledge of HTML and CSS
A strong portfolio and case studies of your work, including eCommerce sites you have designed and results of UX projects you have been involved in
You should have experience in A/B testing and CRO projects
We want you to be a self-starter, bringing ideas to the table and not being afraid to challenge the status quo
You should be curious when it comes to testing things – if you think something could work, give it a go
And you need to be able to think commercially – ultimately our websites need to be driving results, and you need to understand how you can monitor and impact performance
Here's the specifics
Hours: 37.5 hours per week
Holidays: 20 days plus bank holidays
Start Date: ASAP
Date Posted
18th February 2021